Canalicchio di Sopra
Canalicchio di Sopra
Region: Tuscany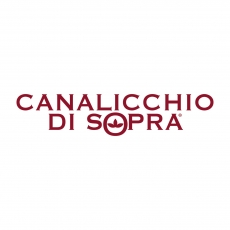 60 hectares of terrain on the northeast side of the Montalcino hill including 19 cultivated with vineyards within a context that is very rich in its biodiversity, natural beauty and UNESCO patrimony since 2004: this is the heart of Canalicchio di Sopra today.
HISTORY: Canalicchio di Sopra is the tale of a winery that covers the history of winemaking in Montalcino over the last 50 years, its growth and its worldwide success:the first bottle of Canalicchio di Sopra Brunello di Montalcino was produced in 1966. In 1967, Canalicchio di Sopra was one of the twelve founders of the Consorzio del Vino Brunello di Montalcino.
FAMILY:
Today, Canalicchio di Sopra is the result of three generations of enthusiastic winemakers forever connected to Montalcino and its land.
From the intuition, entrepreneurship, and courage of Primo Pacenti, who founded the winery in 1962, to the wilful quest for quality and the meticulous work in the vineyard of son-in-law Pier Luigi Ripaccioli, who started working side by side with Primo in 1987, a common thread weaves through the qualitative development of our winery.
Since 2001, grandchildren Francesco, Marco, and Simonetta have continued with respectful work uniting tradition with innovation, love and respect for the territory that they rely on to produce classic wines.
Product list