Ca' del Bosco
Ca' del Bosco
Region: Lombardia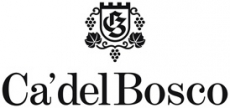 INSPIRATION
There are moments without words that only sensations can define, feelings that reach the heart and become the rapture, joy and beauty of a moment to be treasured deep inside. The art of wine is one such moment, a masterpiece created by the talent that few possess, in which dedication and ability blend in a magical, mystical marriage with nature. The infinite in a single drop, fruit of a slow, devoted and meticulous passion. People, like territories, have a vocation. And so it was that a fifteen-year-old boy had a lightning intuition of what life could be like pursuing it. The meeting between young Maurizio Zanella and gentle Franciacorta, when his mother moved to Erbusco and planted the first vineyard, was the initial contact with what would be the love of his life. But it was after a trip to Champagne, to the famous maisons whose wine had always fascinated and inspired him, that Maurizio returned with the unshakable idea of making something similar. What was once a house in a chestnut wood became one of the most trailblazing wineries in Italy. Since then a single principle has been defining the essence of Ca' del Bosco: the quest for excellence.
WORDS, VALUES
The term terroir evokes green landscapes, gentle hills, sunny slopes, geometric layout designed by lengthy rows, people devoted to a passion for the places and traditions of their land.A terroir is therefore a concrete, tangible place defined by many factors: geography, soil, water and microclimate. A real and life-filled concept that also has a cultural dimension tied closely to its community. Franciacorta, a morainic basin south of Lake Iseo, an excellent terroir. With, from its origins, a viticultural vocation that expresses itself in grapes and hence in wines with special organoleptic properties, inimitable and easily identified.
ONCE UPON A TIME
What is the meaning of a fairytale nowadays? A fairytale is a page of ageless time, a story savored in little sips, whose characters are born from bold visions, from an idea as sure and straight as a row of vines, as clear as a dream of blown green glass. The meaning of a fairytale lies in imagination, in the skill of those who write and tell it, of those who complete it, adding a new chapter every day. The enchanting Ca' del Bosco story began in the mid-1960s when, in Erbusco, Franciacorta, Annamaria Clementi Zanella bought a little house on a hill, locally known as "Ca' del bosc" and surrounded by dense chestnut woods. The Ca' del Bosco fairytale is written in its wines, in the extensive weave of its vineyards, in the success dreamt of, desired and achieved by its author. Maurizio Zanella saw in Franciacorta the land that would generate the finest fruits, both in still wines and in premium bubblies: his winery was the first and best expression of the qualitative potential of this wine territory. A position reached thanks to the enthusiasm and passion of Maurizio Zanella who in the early 1970s became conscious of and followed his artistic vocation, becoming a leader in the Italian wine renaissance and turning a house in a chestnut wood into a vanguard winery. The splendid Ca' del Bosco tales began from this: from a dream, a fairytale born to last through time.
Product list