Marchesi Frescobaldi
Marchesi Frescobaldi
Region: Tuscany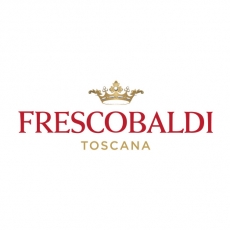 A TUSCAN STORY
700 YEARS OF WINE HISTORY
The history of the Frescobaldi family starts over a thousand years ago and is closely connected with the history of Tuscany. At the high point of medieval Florence, the Frescobaldis spread their influence as bankers, earning the title of treasures to the English crown. A little later, with the flowering of the Renaissance, they became patrons of major works in Florence, such as the construction of the Santa Trinita bridge and the Basilica of Santo Spirito.
The family has always looked to develop and celebrate the diversity of Tuscany's terroir. Being proud owners of some of the greatest vineyards in this region they have always sought to maintain the identity and autonomy of each property.
FRESCOBALDI represents the true diversity of Tuscany and its six estates, Nipozzano, CastelGiocondo, Pomino, Ammiraglia, Castiglioni and Remole, are all located in the most suitable areas for the production of fine wines.
ORNELLAIA, MASSETO, LUCE DELLA VITE, DANZANTE and ATTEMS (Friuli) are also part of the Frescobaldi Group.
Mission
The Frescobaldi name carries with it the on-going responsibility of cultivating the best of Tuscan diversity, through:
• Sustainable cultivation of the land to produce fine wines which perfectly represent and fully illustrate the diversity of our family estates.
• Communicating and promoting the culture of Tuscany and its different territories, through our Estates, our wines and specific value-enhancing projects.
Product list