Castello di Rampolla
Castello di Rampolla
Region: Tuscany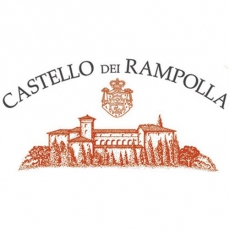 THE HISTORY
The land on which the Castello dei Rampolla farm stands has been owned by the family since 1739. Much history has passed over these lands, but that of our family starts in the mid-1960's with the dream of one man, Alceo di Napoli Rampolla, who wished to create a great wine. In 1975 our first bottles of Chianti Classico were produced. This was a time when Chianti Classico was struggling to assert itself and to earn the respect it deserved. Alceo then had an intuition and decided, with the help of a great winemaker Giacomo Tachis , to be the first in the area to plant Cabernet Sauvignon and to blend it with Sangiovese. This was the first of the Castello dei Rampolla revolutions, only a few years after the farms birth.
1991 "Vigna d'Alceo"
A high density planting of Cabernet Sauvignon perfectly situated in a south-facing position, and grown as "Alberello".
1994 "Biodynamic agriculture"
We come to appreciate that man is not master of the Earth but its caretaker, its observer and integral part. The conversion to biodynamic agriculture begins.
1996 "D'Alceo, worth waiting for"
D'Alceo is our first Biodynamic wine. It represents a union between the two generations of the Castello dei Rampolla winery: Cabernet Sauvignon and Petit Verdot as Alceo wished, and Biodynamic as Luca and Maurizia.
2008 "The introduction of Terracotta"
Castello dei Rampolla starts its first experiments with amphorae from nearby Impruneta, the land of Terracotta.
2010 "Sangiovese: the pure one"
The vine stock is fully fermented in terracotta amphorae and contains no added sulphites.
2015 "50 years"
Fifty years of continuous growth. A growth that should not be measured in numbers alone, but above all in emotion: the kind of emotion that only daily labour, dictated by the rhythm of nature, is able to inspire. (QUALITY)
Product list