Triennes
Triennes
Region: France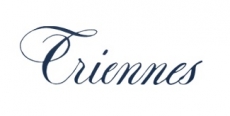 Triennes Nans-les-Pins - Provence
At the end of the 1980s, two Burgundian friends, Jacques Seysses (founder of Domaine Dujac) and Aubert de Villaine went in search of a purchasable Domaine in the south of France, together with their Parisian friend Michel Macaux. They truly believed that Provence could give birth to great wines and they found the proper place in Domaine Logis-de-Nans.
The Domaine is located on the hills, facing south, and arises on a clay-limestone soil. It was named "Triennes" after Latin "triennia" and moreover the prefix "tri" is directly related to the 3 founders.
Thanks to the organic certification and its position, Triennes is currently one of the best examples of viticulture in the South of France, with fine, fresh and elegant wines.
Product list