Chase Distillery
Chase Distillery
Region: England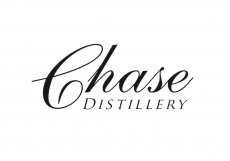 We're a family owned, British field to bottle distillery, creating luxury spirits from our farm in Herefordshire. We set up our business in 2008 to challenge the status quo in the white spirits industry.
Unlike most distilleries, we make our gin from scratch rather than buying in a readymade neutral grain spirit. People care about the terroir of their wines or the barrel aging of their whiskies, so why shouldn't they care about the traceability of their white spirits?
In our bespoke copper gin still, Ginny, botanicals are added both into the belly of our still and vapour infused through our carter head chamber giving different complexities to our gin. Most distilleries are trying to use botanicals to mask the base spirit in their gin, whereas we use our botanicals to draw out the best aspects and our botanicals compliment the mineral earthiness found in our spirit. For our GB gin we infuse juniper to ensure that we distil the driest gin possible, followed by cinnamon, ginger, almond, coriander, cardamom, cloves, angelica root, liquorice root and lemon peels to ensure a distinct, full-bodied flavour.
Product list