Amedei
Amedei
Region: Tuscany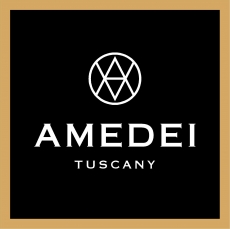 Artisanal techniques, inimitable taste and a unique style, all made in Tuscany, are the distinctive features that make Amedei's chocolate renowned all over the world.
The promise of the highest quality meets the emotion of our unconditional dedication, making Amedei the ambassador of a culture of chocolate that encompasses pairing and tasting.
"Quality comes from rigor, knowledge, respect, wonder"
Cecilia Tessieri
Quality
Our artisanal boutique in Pontedera controls the whole production chain, selecting the finest raw materials and processing them with traditional techniques, to bring to life creations of true excellence made of few top quality ingredients: cocoa beans (like Criollo and Trinitario), cane sugar, milk and fruit, all carefully selected.
---
Artisanal techniques
Our mastery of cocoa processing techniques is the result of years of applied agronomics and experimentation. Thanks to an ancient traditional method, Amedei turns the rarest cocoa beans in the world into true chocolate masterpieces.
---
Taste
Amedei creates harmony between ingredients, textures and flavors, producing chocolates with unique aroma profiles. An all-Italian know-how in which elegance, simplicity and passion for chocolate blend together generating tastes that evoke the magic of the land where they are created: Tuscany.
Product list