Cantine Ida Giordano
Cantine Ida Giordano
Region: Campania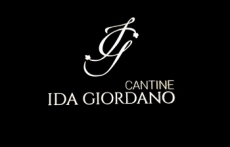 The Giordano Family has always been busy in the cultivation activity, in 2006 they open the farmhouse "The Gathering", where all the products of their lands are processed and served.
Tintore, Piedirosso, Sciascinoso, Falanghina. Biancolella, Biancazita, Pepella and Fiano are the indigenous grapes grown by the Giordano family for 3 generations on 3 hectares of lush terraced gardens of Tramonti, also known as the green lung of the Amalfi Coast. Adelicate and successful combination of climate, exposure and soil, as well as the hard work of locals, gave birth to a young and dynamic winery, "Azienda Agricola Ida Giordano" that mix together ancient experiences and teachings of modern winemaking techniques.
The result is a wine with its own well-defined personality: a structured red wine and an exuberant and versatile white wine and rosè.
Product list