Bruno Paillard
Bruno Paillard
Region: France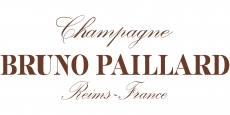 Maison BRUNO PAILLARD sprang from its founder's desire to create a champagne different from any other; extremely pure.
A great champagne for BRUNO PAILLARD is – above all – an "assemblage", blending: of diverse crus, grape varieties and vintages. It is about the constant desire to capture the quintessential finesse and elegance which champagne can bring when it is served with love and care.
The BRUNO PAILLARD style is a marriage of elegance and complexity which is manifested as a light and smooth effervescence, a remarkable purity, a true freshness and a silky texture.
The effervescence has to be delicate. The bubbles are very tiny, almost microscopic, yet they are what release the wine's aromas and give it a smooth and creamy texture on the palate.
The colour has to be completely natural. It is bright: green gold for Blanc de Blancs, golden for Première Cuvée and copper for Rosé. The colour of the vintages becomes deeper, and almost amber after several decades.
The aromas have to be extremely pure: nuances of citrus fruits and almonds from Chardonnay; red fruits from Pinot Noir; and exotic fruits from Pinot Meunier. By using only the first pressing of the grapes, we ensure that the purest aromas are extracted.
The freshness has to be perceptible but not overwhelming. It is enhanced by the acidity of the wine, yet the wine is not acidic in taste. Only a minimum of extra sugar is added ("dosage") to enhance this remarkable freshness.
Complexity must not be confused with heaviness; rather, it is more about elegance. The balance and the depth of the wines are what gives them their purity. Complexity only reveals itself to those who take time to discover, emerging as the wines age.
Product list