Sweet Nature Italia
Sweet Nature Italia
Region: Campania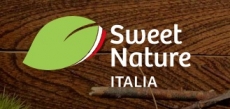 Sweet Nature Italia is an S.G.I.M. Srl brand, a food company in the province of Avellino.
The brand was established in 2009 after the company accrued extensive experience growing and processing chestnuts.
Our goal is to add value to local crops and make a seasonal product available year-round.
Our packaging and storage strategies respect and preserve the organoleptic properties of the fruit even over extended periods of time, providing authentic and natural flavour.
Product list