Fonzone Caccese Vini
Fonzone Caccese Vini
Region: Campania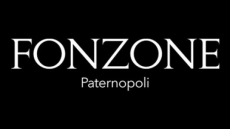 Lorenzo Fonzone Caccese, driven by the evocative charm of a corner of nature in the heart of Irpinia and by the desire to contribute to the production of value in the great wine territory, in 2005 founded the Fonzone Winery in Paternopoli, with the collaboration of his sons.
The hill – about thirty hectares almost completely wild originally – with the support of expert staff over the years has become a wonderful estate.
Now the vineyards of Aglianico, Fiano, Greco and Falanghina coexist with fruit trees,olive groves and woods, along a road that connects the main house to the cellar.
For the Fonzone family celebrating the pleasure of wine and hospitality is a constant effort, made of responsability, immagination and tenacity, searching for an excellence designed to last.
Product list