Jean-Pierre Marniquet Champagne
Jean-Pierre Marniquet Champagne
Region: France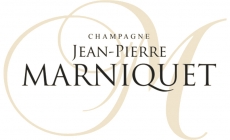 Champagne, the king of all wines!
The quality of our champagnes, which are often awarded with prizes, is certified year after year.
Each step of the vine growing and winemaking process is a rigorous task combining tradition and modernity. Through this process, we have attained a wide range of champagne, which is at once complementary and diversified.
Our vineyard is principally located in Venteuil, 10 km to the west of Epernay.
Particularly well-situated, on the right bank of the Marne River Valley, the Venteuil vintage is reputed for its sloped vineyards, its limestone soil and ideal south-facing position from which it enjoys maximum sunshine.
Product list