Masseria Frattasi
Masseria Frattasi
Region: Campania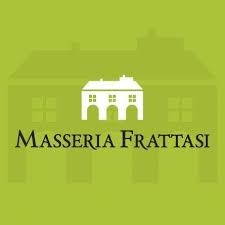 At the foot of the Magnum Taburnum by Virgil in the Aeneid and Georgics.
Masseria Frattasi is a building of the eighteenth century, perfectly preserved by the owners, the family Clemente owner.
Around the imposing building in white limestone grow vineyards Falanghina and Aglianico, the first in the 380 meters above sea level, Aglianico grows on a straight immediately above.
The plants have a density of seven plants per hectare. They produce 70 quintals per hectare.
Are all grassy margin and organic farming systems.
In the records dell'Avalos, Principles of Montesarchio and Pescara and the Marquis of Vasto, in the palace of Avalos in Via dei Mille in Naples, came the family Cecere cultivated with vineyards and produced wine in the hamlets of Montesarchio already in 1576.
The activity has never been interrupted. The grape varieties grown are typical of Sannio Caudino. Right below the variety Falanghina Taburno survived years of phylloxera, and here at the southernmost point of the limestone massif in the sixties had been the only enclave cultivated.
Even today in the Sannio Falanghina say Bonea is to speak of the best and most renowned quality of the grape.
In the fifties of the last century the owner of the farm, Don Antonio Cecere saved Falanghina which survived only at the foot of Taburno, between Montesarchio and Bonea.
How is the Greek di Tufo, Falanghina is so Bonea.
For this reason, the wine company is even called Falanghina Bonea.
The barrel room, rooms for storage of reserves are located directly on the farm, with constant humidity and temperature throughout the year. Maturation takes place in oak barrels of 225 liters, new, French oak obtained in the forests of Allier, Vosges and Nevers.
The company develops in the farm itself, in the new underground cellar, more than a thousand square meters, built with the most sophisticated materials science wine. The external coatings are made with large slabs of white limestone.
The portal has special inserts of terracotta slabs of Sunni graves of a necropolis of the fifth century BC found during the breaking up in the vineyards of the Farm Feoli, in the hamlet of Varoni Montesarchio.
Product list