Maison Francois Peyrot
Maison Francois Peyrot
Region: France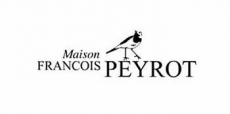 History of Cognac Francois Peyrot
The family history can be traced back to Jean Baptiste Peyrot, great grandfather of the current proprietors. He began working in the wine growing business in the year 1893, his skills and passion for the land and fruits rubbing off on the younger members of the family. These abilities and family secrets were passed down through the generations, and in 1956, Jean and Mathilde Peyrot acquired seven hectares of premier cru vines, out of which the vineyard Les Bergeronnettes was born.
After distillation and cognac production, Jean and Mathilde sold their wares to wholesalers, and the eaux-de-vie of Les Bergeronnettes was used to produce cognac by many other famous brands. But when Francois and Gisele Peyrot took over the cognac house, they were not satisfied to continue in this way, and gradually purchased more vineyards. The business expanded until they decided that it was time to bottle and sell their cognac under their own brand name. So in 1970, the trademark was registered and the brand Coganc Francois Peyrot was born.
Francois Peyrot Cognac Today
Today Francois Peyrot is remains to be a family-run business. Twenty years ago, the Peyrots decided to embrace the natural production ways, working with the land and environment and no longer using any chemicals to enhance or aid growth of the vines.
Known as "culture raisonée", not only does this ensure a delicate balance with nature, but also helps keep production costs in control and allow the business to concentrate their efforts on the serious business of producing excellent cognac.
Product list