San Michele Appiano
San Michele Appiano
Region: Trentino-Alto Adige/Sudtirol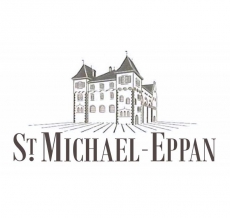 The architecture also mirrors the philosophy of this out-of-the-ordinary winery, which was named "Winery of the Year 2000" by the Italian wine guide "I Vini d'Italia" published by Gambero Rosso and Slow Food. Owing to the harmonious symbiosis of tradition and innovation, the ambitious Appiano vintners and their inspired master wine maker have joined the ranks of the leading wine producers of South Tyrol and, indeed, all Italy.
With 350 members, a cultivated area of 380 hectares and more than 2.5 million bottles sold per year, the
winery San Michele-Appiano has become synonymous with top quality wines all round the world. And the label "Sanct Valentin" makes the heart of many a wine lover beat faster.
Product list