Cascina Valle Asinari
Cascina Valle Asinari
Region: Piemonte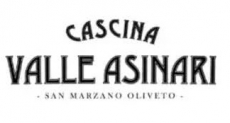 Wine was first born as a food. Only in recent years it has been transformed, becoming an exclusive commodity. Cascina Valle Asinari wants to take it back to its roots as a beverage to share, creating conversation and harmony, because this is exactly what wine is for, making friends!
Our wine is the product of a closed cycle. Every element of our land is used. Every action is aimed at reuse. Cascina Valle Asinari is in
San Marzano Oliveto on Valle Asinari hill, the winegrowing vocation of which was reported way back in the mid14th century by its noble owners, the Asinari family. From this 15-hectare historic hill, comparable to Cannubi for Barolo, we grow four extraordinary wines, all made with Barbera. The original grape native to the province of Asti.
Product list