Vanzini
Vanzini
Region: Lombardia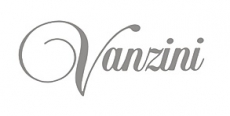 Vanzini, generations of winemaking
Today the winery is run by the Vanzini siblings –Antonio, Pier Paolo and Michela, who work together to maintain the company's long-standing tradition of quality.
Already at the start of the twentieth century in Oltrepò, Pinot Noir was being made into large quantities of sparkling white wine, the most common wine type in the world using the traditional method.
The result was a product that stood out from the spectrum of bubblies for the backbone and austerity of the variety, much appreciated by connoisseurs and more or less intensely softened by the contribution of yeasts during the long years of lees contact (vintage wines).
Product list