Leonardo Bussoletti
Leonardo Bussoletti
Region: Umbria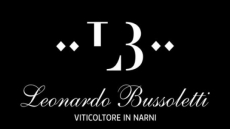 The story of Leonardo Bussoletti is about a man, capable of making his dream come true. After spending the first few years as a wine salesman, he decided to make the leap and cross over. Examples of this professional path are not unusual in Italy and worldwide, but in the case of Leonardo, this choice was related to the Ciliegiolo and its production area.
With the help of Federico Curtaz, he began his adventure as a vigneron in 2008 and now, after only ten years, his wines are among the most representative of the terroir of Umbria. The new cellar in San Gemini was ended in October 2018 and now vinifies the grapes from Bussoletti's vineyards in Narni, San Gemini, Penna in Teverina and Alviano (in the province of Bergamo, where Igt Narni is produced).
With the arrival of Francesco Bordini, Leonardo deeply explored the worl of organic wine-making, interpreting Ciliegiolo, Grechetto and Trebbiano, in different ways and confirming himself as a rising star in the viticulture of Umbria.
Product list