Ferghettina Franciacorta
Ferghettina Franciacorta
Region: Lombardia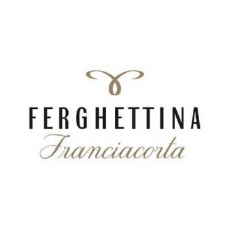 Family and winery
Our winery owes everything to Roberto Gatti's initiative, intuition and foresight. Roberto was born in Cazzago San Martino in 1953, to a family of farmers and vine-growers, but soon moved to Erbusco, in the heart of Franciacorta.
In his youth he worked for a local farm with his father, and later on his own as the manager of the wine cellar and vineyards, for another well-known winery within the area.

He worked there for more than 20 years, mastering the viticulture of Franciacorta and the most modern winemaking techniques. In 1990, he and his wife Andreina took over the management of four hectares of land and a real estate located in Erbusco, where they soon created a wine cellar. After the harvest of 1991, Roberto presented his first two wines: a Terre di Franciacorta red wine and a white one.
Ferghettina was born, taking down the name of the area where the winery was built. The following year Roberto produced his first Franciacorta, a brut that's still the strongest suit of the winery. Since then, Ferghettina has expanded significantly. As Roberto was held in high esteem in Franciacorta, he rented many plots of land to plant vines according to high-quality standards of viticulture.

Nowadays, we run 200 hectars of vineyards located in 11 municipalities of Franciacorta, conforming to organic farming principles, in order to exploit the resources of the different soils as fully as possible, to enhance the quality of our wines. Ferghettina is a family matter: everything is managed by Roberto and Andreina, with the help of their children Laura and Matteo, both graduated in oenology, and of a large number of employees and partners.
Product list