Venchi
Venchi
Region: Piemonte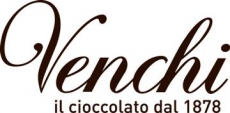 More than a Century of Tradition Quality, freshness and centuries-old culture in confectionary: this is the gist of Venchi's formula.
Since 1878 the "chocolate's soul" has been expressing itself through unique products, in which the taste is the absolute protagonist. Exclusive recipes and extraordinary raw materials, which have never been altered by chemical processes or preservatives, are the key point Venchi's success.
Thanks to the tradition of centuries-old culture and to the quality of unique products Venchi is really an "atelier of confectionary art", whose aim is to transform cocoa in an extraordinary experience.
Venchi was born in Turin in 1878, when the young Silvano Venchi opened his first confectionary-laboratory and tells a story in which the absolute protagonist is the Italian taste of authenticity. Quality, freshness, specialization and culture are the great values which gave birth to exclusive recipes where all natural ingredients become a taste experience, without chemical additives and modifying treatment. In 2000, Venchi merged his passion together with another cuneese master, Pietro Cussino, who already in 1949 had invested his creativity in confectionary and had founded the CUBA (Cussino, Biscotti e Affini). The CUBA-VENCHI, which born from the merger of these two companies and in 2003 returned to the name " VENCHI " , is producing still today more than 250 specialities.
Product list