Pol Roger Champagne
Pol Roger Champagne
Region: France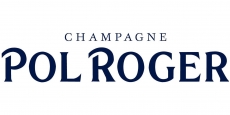 One of the most prestigious Champagne in the world: Pol Roger.
Elegance, balance, structure and finesse are the main characteristics for Pol Roger that since the beginning – in 1849 – is a family owned Company (today with Hubert de Billy descendant of the founder). First located in Aÿ (1849-1851) than suddenly in Epernay, Pol Roger Champagne is a sum of excellences: around 90 hectars of owned vines, 7 km of underground cellars with a 9,5°C average temperature (the coolest in the territory) and 4 of the 15 authorized rémeurs as part of the staff, Pol Roger still produces according to the oldest principles of the Champagne production. The constant look at the past together with the most modern production techniques, reconfirms every year the idea that what's on a bottle of Pol Roger, is not just a "wine dealing with taste" but a piece of art that talk to emotional.
Pol Roger made his first sale of wine in January 1849. Family circumstances forced him to set up a business: his father, a notary, had contracted an incurable disease and could no longer carry on his practice. The customer was a merchant in Aÿ the native village of Pol Roger. The firm developed rapidly. From Aÿ, it moved to Epernay in 1851.
As early as 1855, Pol began to favour the production of brut Champagne. He knew that this was the type of Champagne which the English preferred. By 1899, when its founder died, the brand had acquired an enviable amount of recognition. It had only taken about thirty years… Exports progressed and many crowned heads became customers of the brand. The top restaurants on the Champs-Elysées were serving Pol Roger, but is with second world war that the most renown lover of Pol Roger Champagne get in thigh connection with the firm: Sir Winston Churchill. This British statesman was an unwavering client of the firm based at 44 Avenue de Champagne, place that he several called: "the most drinkable address in the world". It was in 1955 that – after the difficulties due to Prohibitionist and second world war – a general improvement in sales could be felt. The range of wines was enlarged, and this gave an additional impetus to the development of Pol Roger's fame. In 1961, a vintage rosé was launched and a few years later the Cuvée Blanc de Blancs get part of the portfolio.
The celebrated Cuvée Sir. Winston Churchill is relatively new, born in 1975 and produced only in most favorable yearn, it counts today only 15 vintages.
Product list